I am sure you've heard about Vodafone. It is an international mobile operator with headquarters in Newbury, UK, and Düsseldorf, Germany. Vodafone is the second-largest telecommunications services company in the world after China Mobile. It has branches in 27 countries around the world, in another 33 - partnership agreements with local networks. In 2006-2013, the company sponsored the Formula 1 McLaren team.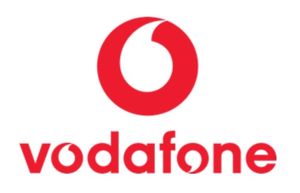 According to their research, the percentage of small online-only businesses in the UK has doubled during the pandemic time. A large proportion of entrepreneurs say they are more dependent on broadband than ever before, and almost all say they used video calling for communication the most during the pandemic.
To help SMEs, Vodafone is running a project specifically for SMEs. Vodafone is making business broadband free until 2021. Offers 12 months of free broadband access to small businesses (up to 50 employees) on a 36-month plan.
The offer ends on February 28, 2021. The contract is concluded for a period of 36 months. A setup fee of £ 20 (excluding VAT) applies to each purchase. 12 months free, then £ 20.83 (excl. VAT) per month for the remaining 24 months for Superfast 1, the average download speed of 35 Mb / s, and £ 25 (excluding VAT) per month for Superfast 2, the average download speed of 63 Mb / s. Availability and speeds may vary.
Does this offer look good to you?
Check more details on the official website of Vodafone: vodafone.co.uk/terms