During the 11th and 12th January 2017, SEStran, South East of Scotland Regional Transport Partnership, held a workshop in Edinburgh, UK. The workshop was attended by 30 REGIO-MOB partners and their invited experts from Italy, Spain, Slovenia, Poland and Romania, to learn from SEStran's experience in Scotland.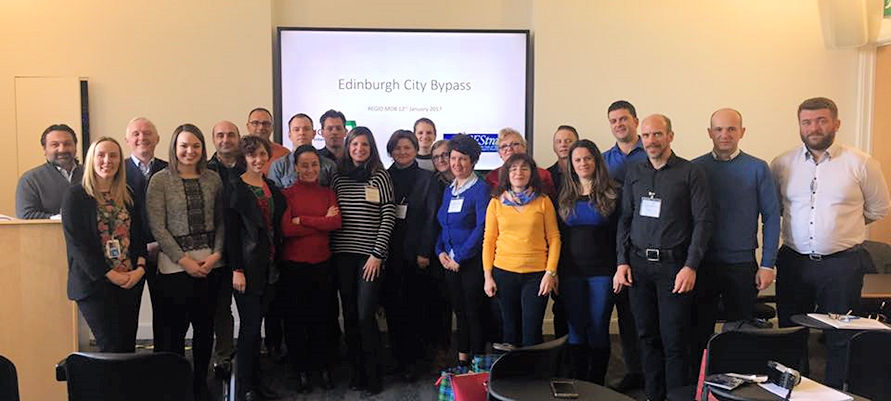 During day one, attendees were welcomed to Edinburgh by SEStran Partnership Director, George Eckton. Martin Gallagher, Commercial Systems Technician from Stagecoach East Scotland, one of the main bus operators in the region, then presented Edinburgh's queue management system as best practice to attendees and answered a range of questions regarding the day to day workings of the system. Jim Grieve, SEStran Head of Programmes, also gave a presentation highlighting how the system is designed and the history of the scheme.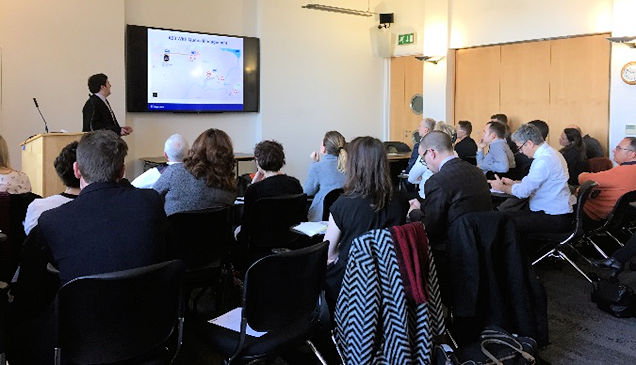 REGIO-MOB partners and their invited experts were then driven through the queue management system, demonstrating how the system works in reality, and attended The Forth Road Bridge Contact and Education Centre. Elaine Barrie, from the national body Transport Scotland, presented the engineering and construction involved in the new Queensferry Crossing bridge between Edinburgh and Fife.
During day two, Stuart Lowrie, Public Transport Manager for Edinburgh City Council presented SEStran's second best practice; Park and Rides. Attendees then participated in a workshop, identifying the best location for a park and ride near the Edinburgh City Bypass. Groups discussed the problems, issues and solutions involved in designing a Park and Ride project and delivering the best practice successfully. The workshop was then concluded with a visit to a Park and Ride site close to Edinburgh Airport which demonstrated key transport links to both tram and bus to the city centre.

-For more detailed info on good practices transferred, do not hesitate to download the ppt presentations included in Library-