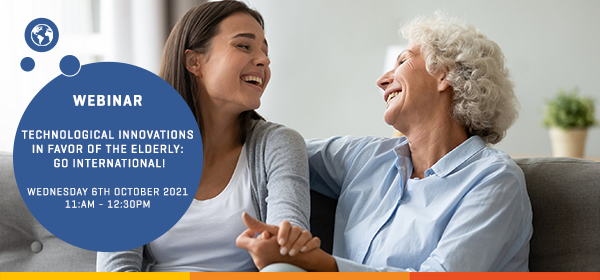 Our partner Eurasanté is organasing a webinar on the Silver Economy on 6th October 2021.
"With almost one in five people over the age of 65, the population of the European Union's member countries is one of the oldest in the world" quoted "Le Parisien" in 2019.
Indeed, the elderly population has been an increasingly important part of the European population in recent years, in connection with the baby boom and the increase in life expectancy.
In order to meet the needs of the ageing population, technological innovations are increasingly being developed to enable seniors to live at home for as long as possible, in the best possible conditions. However, the needs of different European markets are different, and adapting a solution to the foreign public may require specific support.
The webinar will discuss the follow questions:
What are the levers for accessing the foreign market?
What are the advantages of international deployment?
What are the support structures and assistance available?
This workshop will be attended by :
Ad Van Berlo, Manager at SmartHomes (NL) and head of AgeTech Accelerator

Lorraine Morley, Researcher, consultant and advisor on innovation in ageing technologies and healthy ageing.
The webinar will be held in English. For more information and to register, please visit the event's webpage.